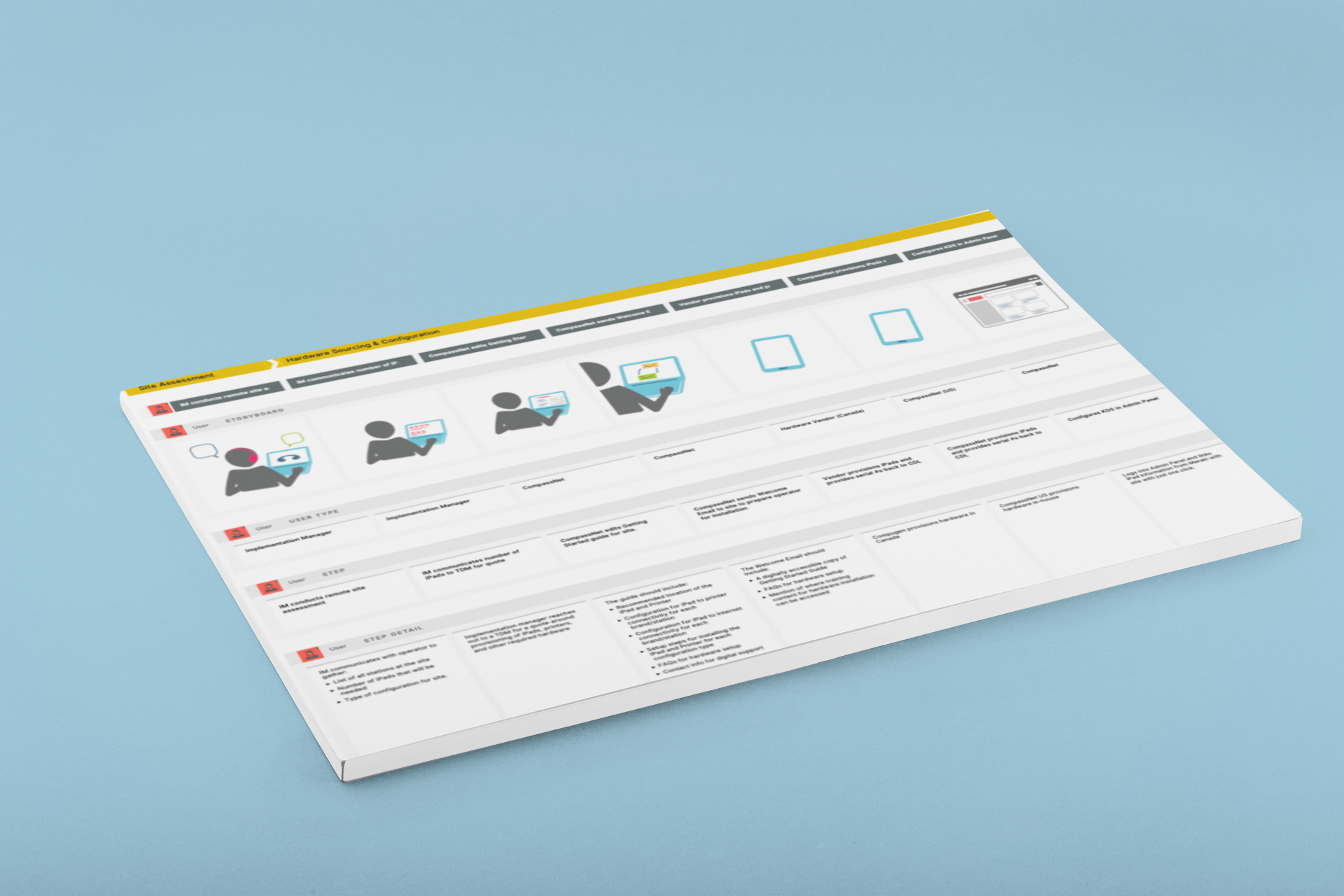 Challenge
A Kitchen Display System (KDS) is critical to digitizing the food ordering experience as it allows food service staff working in restaurant to manage orders placed by mobile app users. 
Despite the robustness of our proprietary KDS platform, getting it to restaurants (with its various hardware) was costly for the business and made for a complicated experience for the customer to install and set up.
What if there was a way to enable staff to quickly and easily self-install our KDS technology?
This was our task!
Provided Service design Expertise
Co-Creation Workshops | Concept Development | Service Blueprinting & Storyboarding | Design Recommendation
Process & Outcome
We began by mapping out the current state of deploying our Kitchen Display Systems end-to-end. 
Then, with the involvement of all internal subject matter experts, co-creation sessions were facilitated around ideating the ideal experience for both our internal teams involved in deploying our platform, and the customer involved with setting it up on-site, behind a kitchen counter. 
Several concepts were defined. One was chosen and finalized. After rounds of iterations based on cross-team consultation, a final, detailed Service Blueprint was created along with a high-level Storyboard of the end-to-end experience. 
Design recommendations around what needs to be done internally to support this new experience for both internal teams and customers were presented to stakeholders.